BMS Musicians Go From Strength to Strength
28 May 2019
Six students from the BMS Music Department are looking forward to new opportunities over the summer and into the next academic year.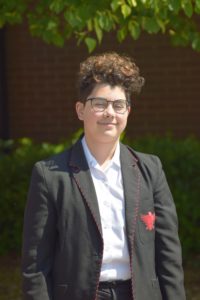 Firstly, violinist Amina Eldin (Year 11) has been awarded a place at the Junior Department of Trinity Laban Conservatoire of Music and Dance starting in September. This highly competitive Saturday programme gives advanced musicians the opportunity to work with some of the top professionals in the world. The department offers opportunities for individual work, as well as playing in small and large ensembles with other talented players from across the country.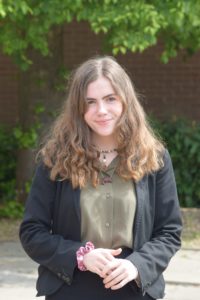 We were also delighted to hear that vocalist Immy Churchill (Year 12) has been accepted into the National Youth Jazz Collective. She begins her journey with a summer course at Repton School in August where she will be singing with a Small Band led by two professional musicians.
Director of Music, John Mower, commented: "This is a wonderful opportunity for Immy to meet other young, talented jazz musicians from all over the country. Congratulations also to Amina, who is a talented violinist and I am certain that she will thrive in the beautiful surroundings of the former Royal Naval College in Greenwich."
Finally, Bethany Lunnon (Year 10), Evie Hrydiuszko, Eleanor Munno and Kitty Culhane (all Year 8) have been accepted into the Aldeburgh Young Musician programme. Based at Snape Maltings Concert Hall in Suffolk, the programme offers a series of intensive residential courses, individual lessons, professional advice, mentoring and performance opportunities. The students work alongside world-class musicians to develop their own musical pathway towards becoming the next generation of professionals.
Assistant Director of Music, Mary Perry, said: "This is a fantastic opportunity for these girls to be a part of and I am delighted that they successfully made it through the audition process. They are all very committed to Music at BMS and enthusiastic about music-making. We look forward to hearing how they get on."